History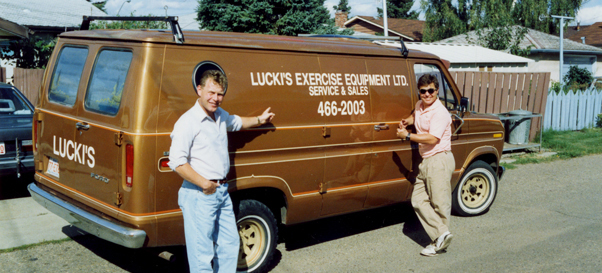 There is no luck involved in the success story behind Lucki's.  The Edmonton based company has been in operation since 1985 and continues to build on its strong client base by offering outstanding service and value — all the time!
Ken Lucki has been involved in the fitness field since 1985 when it was originally started by Bruce Balazs, the then owner of Easty's Exercise Equipment Services. Ken purchased the company in 1990 and hence, that's how it became Lucki's Exercise Equipment Ltd.
In 2002, Ken's sister Lori came on-board to help out on a temporary basis after a hiatus of being away from Edmonton for 18 years.  What turned out to be temporary ended up in a partnership with Ken in 2006.
Lucki's is committed to fitness for everyone. We will continue to provide the best products and service we can. If you're not happy, we're not happy.